You're Invited to the AANP!
August 15, 2012 9:00-10:15 pm
Join SBRX and Associate Producer Carrie Lousie Daenell, ND in the private screening exclusively for the AANP of the exciting documentary film, "I'm Fine, Thanks" at 9 pm on Wednesday Aug 15th.
This is a documentary film that you won't want to miss! Watch the trailer below.
"I'm Fine, Thanks" is a new, feature-length documentary about complacency vs. dreams and passion. It's a collection of stories about life, the choices we all make, and the paths we ultimately decide to follow. There is a little piece of all of us in this film.
The movie examines the factors that motivate and drive our major life choices - and, most importantly, whether or not the path we follow through life, and the habits we form based on that path, are truly connected with who we really are as individuals.
This is a movie about the moment people realize the life they're living is not the life that's true to their heart - and, as a result, what they decide to do about it!
"We, at Success Bootcamp Rx, are so excited to bring this to you because we believe in you - us - Natural Healthcare Practitioners! And we believe that if every one of us expressed our own unique, authentic brand of our medicine that we could transform health care, one doctor at a time. It is what we stand for - how we guide, share and teach - because living and working from our hearts makes our individual lives and our collective world a better place for everyone. Now THAT is Success!" - Carrie Louise
Join us…begin your own transformation or simply discover a resource that you can recommend when guiding others in their transformation. You are going to love it!
Thursday - August 16, 2012 - 4:00pm to 5:30pm
Success Bootcamp Rx presents:
Repassionate is the art and tao of creating a "sexy" practice that patients groove to. It is about finding your "tribe" - those you are meant to work with by attracting patients to your unique personality "brand."
It is a new, more authentic way of thinking about the old concept of marketing. Forget trying to "market" your practice. Instead we show you how to ignite your passion, spark your genius and have a lot of fun along the way. Join Success Bootcamp RX (SBRX) as they take you on a second honeymoon with your practice you both will enjoy. Repassionate!
Saturday - August 18, 2012 - 8:00am to 8:50am
Success Bootcamp Rx (SBRX)
Breakfast sponsored by Thorne Research
Yes You Can!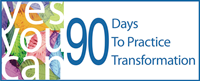 90 Days to Practice Transformation
Tune in as SBRX unveils the results of their 90-Day (Clinical) Study and launches its step-by-step training that changes how natural health practitioners market their practices utilizing our unique Bootcamp - no nonsense -style.
_mri = "7472_2_2"; mrtracking();